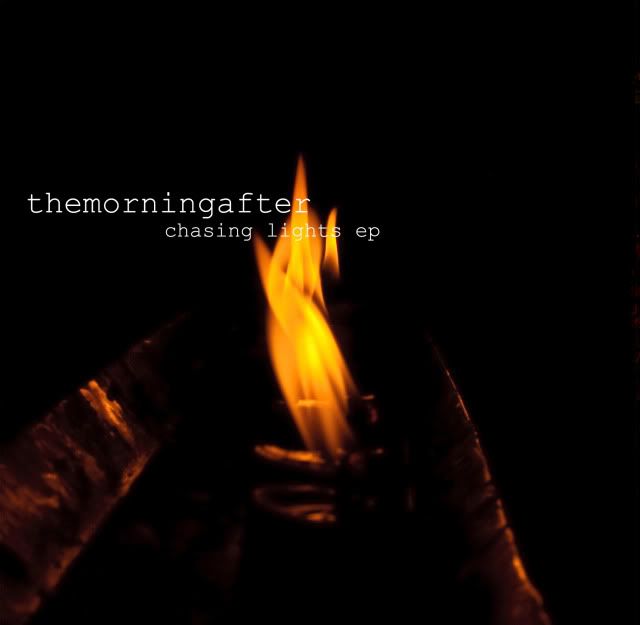 themorningafter
"chasing lights ep"
1. Though emptiness I rise
2. Laguerta
3. Chasing lights
4. Memoirs of the old house
The Morning After is post-rock band from the city of Batangas. Started as a indie/power pop band way back 2002. As they explore different type of music from post-rock, shoegaze, indie, punk, and metal they were able to create this four track EP. Recorded and mixed at the comfort of their own room, everything here is D.I.Y. Thats why the band decided to give it away for free.
The Morning After
hails from Batangas and formed in 2002. The band creates fantastic post-rock. The group consists of amazingly talented individuals Lorenzo Reyes, Emmanuel Panopio, Mark Nino Cordova and Mark Anthony Ascinas. In early 2002, they started out as an indie/power pop band and continuously explore the music from post-rock, shoegaze, indie, punk to metal. Until early June, they have created a stunning EP that made me sit up and take notice when I heard the tracks. I have to admit that
"Through Emptiness I Rise"
and
"Laguerta"
reminds me a lot of Explosion in the Sky and God is an Astronaut, these 2 songs blew my socks off the moment I heard them.
"Chasing Lights"
is catchy while
"Memoirs of the Old House"
stayed mellow in its great soundscape not to drown you to sleep. In other words, The Morning After's
Chasing Lights EP
was beautiful, it is filled with 4 great tunes that you wouldn't want to miss. I would recommend this wholeheartedly.